New Heating System Installation in Rochester, NY
Have you noticed that your old heating system is just not working as well as it used to be, and that your Rochester, NY area home is less efficient than it once was? If you and your family aren't comfortable – and if the heating bill skyrockets – when the cold weather hits, you might want to consider a new heating system installation from John Betlem Heating & Cooling. When you work with us, you'll be working with a company that's been helping people with their heating system installation needs since 1941. With that many decades in the heating business, we know how to help our customers stay comfortable, no matter how cold it might be outside.
At John Betlem Heating & Cooling, we're proud of the craftsmen we employ and train, and we believe our customers notice the difference as well. Our technicians bring a great attitude and integrity to every job they do in the Rochester, NY area, and our entire company works hard to make your experience with us a hassle-free and enjoyable one. Our sales engineers are professional and courteous, and our field personnel are dedicated to you and your family's comfort. We strive to deliver the best to you, and want you to have the best new heating system installation money can buy. That's why we're never happy until you're completely satisfied with the work we've done for you.
Get the new heating system installation you need for your Rochester, NY home by calling John Betlem.
When you choose John Betlem Heating & Cooling to provide the new heating system installation you need for your Rochester, NY home, you won't have to compromise on quality. That's because we believe in providing expert installation of top-quality new heating systems that will help our customers stay toasty warm no matter how cold it gets outside, all while maintaining high efficiency and energy savings. And, as a full service heating contractor, John Betlem Heating & Cooling offers a complete range of heating services and products, so you can count on us for many other heating products and services, including: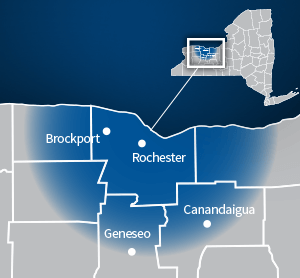 Our expert technicians are specially trained to install new heating systems, and they'll work hard to meet your needs in a professional and efficient manner, and to your complete satisfaction. What's more, we back everything with our exclusive written guarantee – we encourage you to compare our guarantee with the limitations, fine print and exclusions you may see other companies using to back their work. We think you'll see for yourself the John Betlem difference, which is why we keep growing and adding more customers throughout the Rochester, NY area, year after year.
Improving the heating of your Rochester, NY home is as easy as making a call to John Betlem Heating & Cooling, Inc. We can help you get the new heating system installation you need so that you and your family can experience the best in home comfort. Simply give us a call at 585.271.8888 and we will be more than happy to help you with any heating service need you may have.
Some of the Areas We Provide Heating Services: